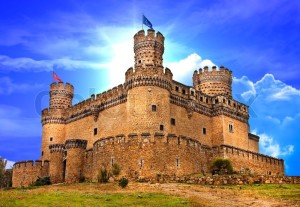 Project name: Nature, Cuulture and Creativity.
Activity date: 16-25 October 2015 (7 nigths and 8 days including travel days)
Place of reference: Manzanares, Ciudad Real (we will be traveling around the interest points of the zone)
Participants: 15 participants from Spain, 18 from the partner group
Ages of the participants: between 16 and 18 years old
The overall aim of the Exchange are:
– Improving self-esteem of Young people
– Increasing their knowledge
– Improving their communication skills
– Greater decision-making capacity and conflict resolution
– Improving their social skills
– Increasing their chances
Some of the activities thought for getting those aims:
– Trips
– Workshops of development of sporting and creative skills
– Handicrafts
– Yinkanas for the development of social skills
– Creating a specific Facebook platform for the Exchange
– Creating of a video documentary on activities during the implementataion
– Much more….
Working language is English. Basic English level is important.
The project is financed within Erasmus+ project. For more info please contact us via info@fioh-ngo.com
Download info pack: Here